Plants for Plant Lovers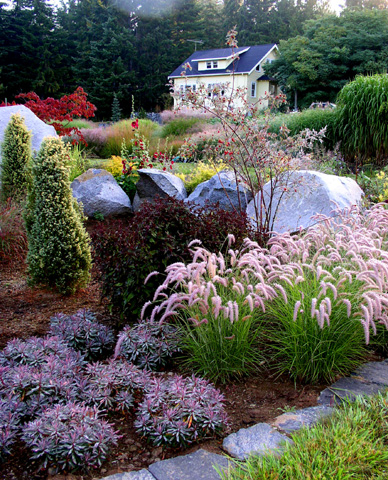 Creative and Practical Solutions
Sundquist Nursery is the outgrowth of Nils Sundquist's lifetime love of plants and gardening. Nils wants you to get the greatest return for your effort and achieve practical beauty and performance in your garden.
Sundquist Nursery is known for extraordinary new selections and proven favorites, most all with a low fuss factor. Nils is rather ambivalent about unnecessary work, and he selects plants that perform well without coddling. Our gardens provide four seasons of delight and are a proving ground for many of the nursery offerings.
Sundquist Nursery is known for extensive selections of hardy ferns, epimediums, and shade companions, as well as fine perennials, ornamental grasses, and select woody plants. We often have plants in good numbers that other specialty nurseries wish they had at all.
Images and text on this site subject to copyright laws - Sundquist Nursery, Inc. 2005 - present.